Lake Las Vegas Casinos
Let it Ride in Lake Las Vegas
Casinos
Las Vegas is known for its world-class gaming facilities, and there are plenty close by without having to go to the Strip. Enjoy everything from slot machines and roulette, to blackjack and sports betting, the casinos near Lake Las Vegas have it all. Fiesta, Sunset Station, and Green Valley Ranch Casino are within 15 minutes of the Lake Las Vegas Resort.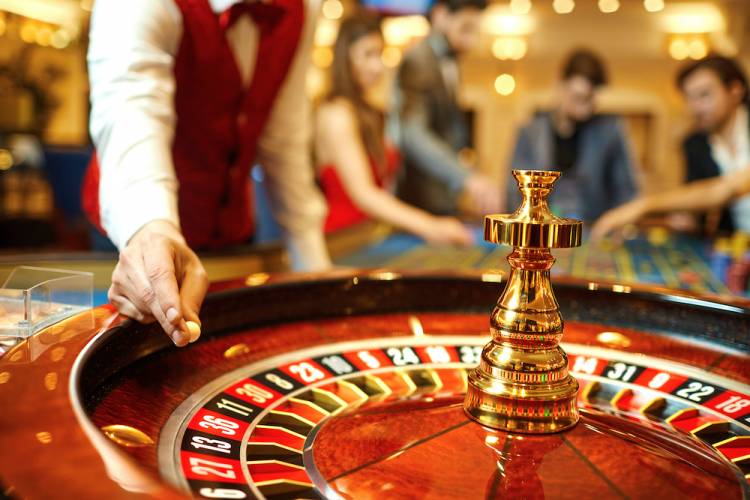 Fiesta
Fiesta Henderson Casino is a Las Vegas favorite for good reason! Located away from the Las Vegas Strip and all the crowds, Fiesta Henderson offers exciting games such as Ultimate Texas Hold 'Em, Pai Gow Poker, and Double-Deck Blackjack. The casino also offers an assortment of $3 table games for a casual yet fun experience. And the video poker at Fiesta Henderson is some of the most exciting with massive payouts for certain hands. The casino also regularly hosts special events to mix things up and is home to a handful of tasty restaurants. Check out Fiesta Henderson for an authentic and fun casino experience away from the crowded strip!
Sunset Station
Another Las Vegas favorite, Sunset Station Casino offers plenty of fun without the annoying and unnecessary crowds of the strip. Sunset Station features a host of exciting slot machines with massive progressive jackpots. Sunset Station is also famous for its gaming promotions, where the casino will offer awesome deals for certain games. And the racing/sports betting room can rival any in Las Vegas with its 300 seats and 30 70" plasma TVs. Sunset Station has over a hundred thousand square feet of gaming space and the opportunity for tons of fun! 
Green Valley Ranch Casino
This Mediterranean-inspired resort and casino is a great place for gaming. The look and feel on the gaming floor is truly unlike any other casino. It feels like the tables have been transplanted into ancient Rome, with the detailed brickwork, vaulted ceilings, and stunning murals. The casino features over 2,000 slot and video poker machines, along with 55 table games including blackjack, Pai Gow poker, and craps. Green Valley Ranch Casino is also adored because of its bingo. The bingo hall has over 400 seats and features all sorts of promotions and specials. If you're searching for a one of a kind gaming experience, look no further than Green Valley Ranch Casino.